10x Your Business With Our
All-In-One

solution
Grow your Business, Brand, or Podcast with our LEAD GENERATION & DONE FOR YOU RANKING SERVICES!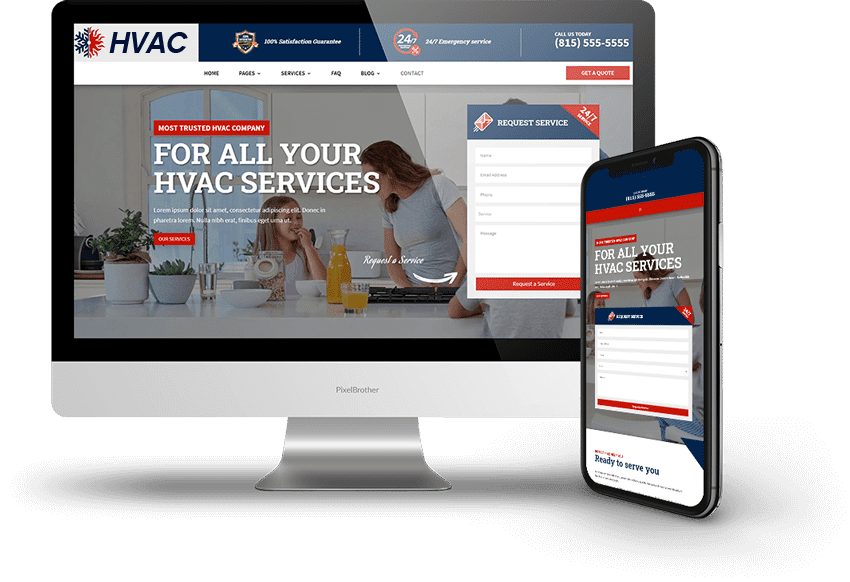 Powerful Solution For Growing Companies
Launched supports companies, brands, and podcasters in streamlining their marketing, lead production and customer service by automating operations. Our exclusive do-it-with-you solution eliminates not only the need for a marketing team but also facilitates your business to rank in local search, SEO and content creation services.
We are currently providing two preassembled packages meant for any budding business: The first is a prospecting system that applies artificial intelligence to locate perfect customers and qualify them through personalized, automated conversations which earn you more clients with less effort and cost. The second one follows the same plan but is coupled with local search, SEO and content generation services to help your brand secure organic recognition.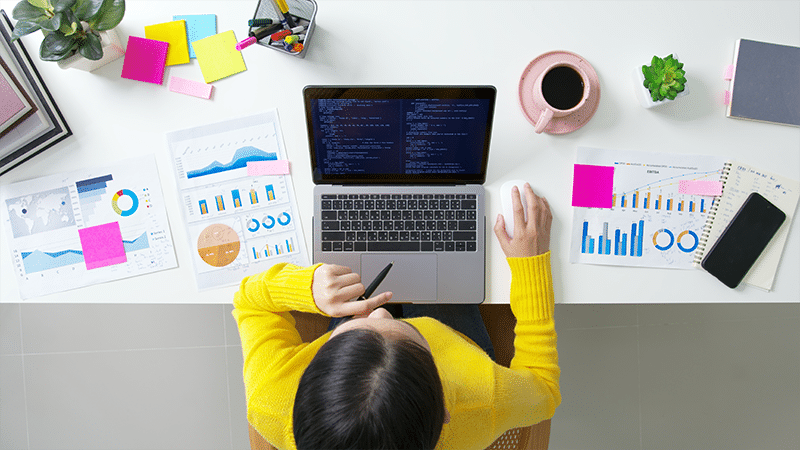 Marketing Automation
Marketing automation is a powerful tool that helps you manage your marketing efforts in a way that's flexible and easy to use. We provide a range of services, including set-up, training, and ongoing support.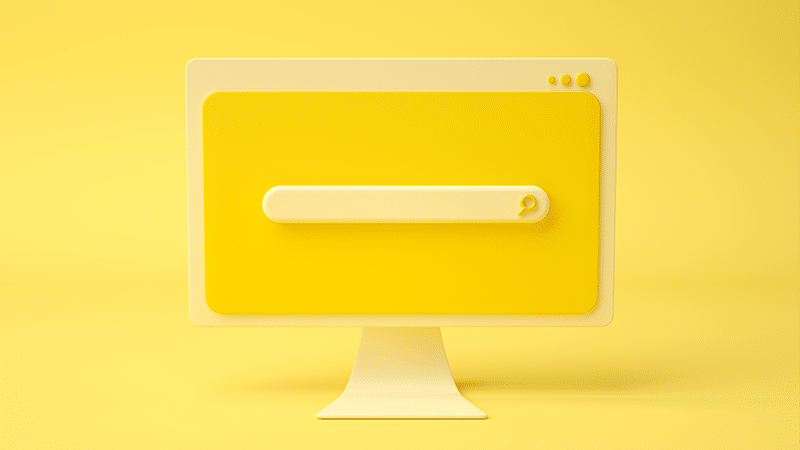 Local Search / SEO
We're your neighborhood search engine optimization experts. We know how to get your business on the first page of Google, so that when people in your area are looking for what you offer, they'll find you.
Lead Generation
We'll find the people who will be most interested in your business, and then we'll help you reach out to them. We'll handle all of the legwork—finding the right people, getting in touch with them, and setting up meetings that will lead to new clients. Launched

is a company that solves all of your business needs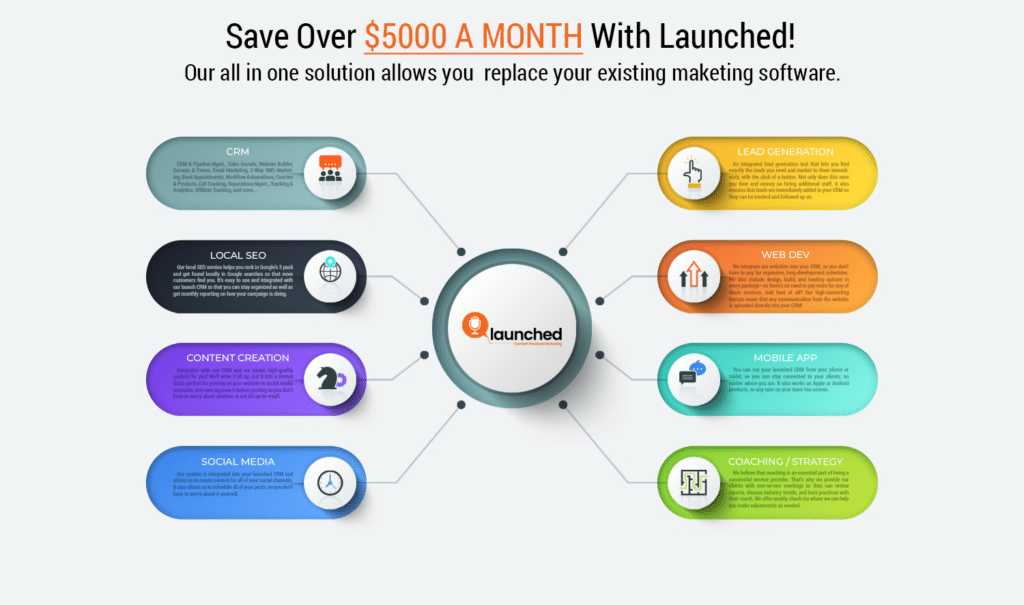 We provide CRM, SEO, Content Creation, Social Media Management, and Lead Generation—all in one easy-to-use platform. With Launched you don't need to hire multiple staff members or pay for multiple solutions from multiple companies. You'll have access to a dedicated project manager who will help you make sure that everything gets done on time and on budget.
No Complicated Systems To Learn
Close Deals On Auto Pilot
Ready to start getting more leads?
We know you're busy. That's why we've launched Lead Generation, a new service that makes it easy for you to find leads and start marketing them immediately.
With Lead Generation, you can search for leads inside the Launched Platform and choose from packages that include 1000, 2000 or 5000 leads. You'll find industry-specific leads and individual people as well as email based leads.
One of the best parts is that there's no need to pay per lead—which means you can focus on the work that really matters: growing your business!

Design
With our hands-on experience, we build a detailed strategy and plan for your business.

Developmennt
Our team of highly qualified and creative web designers and content writers starts work.

Launch
Now you get to see your work launched, after a period of development accompanied with customer feedback.

Marketing
Our marketing team gets to work using our collective expertise to drive sustained growth for your business.
Launched, Content Powered Marketing is a service-based business that has one goal: to help business owners succeed.
At Launched, we know that marketing is hard—and it should be! You're building something from scratch, or you've been running a business for years and want to take it to the next level. Either way, you're working hard to compete with the big guys. And we get that.
That's why we've built an all-in-one software that automates your marketing and provides content and SEO services. We'll help you get found online and show you how to stand out from the crowd.
We're Launched, and we're making it easy to run your business.
Why is our software so effective? Because we provide CRM, SEO, Content Creation, Social Media Management and Lead Generation services all in one easy-to-use platform. With Launched you don't need to hire multiple staff members or pay for multiple solutions from multiple companies. You'll have access to a dedicated project manager who will help you make sure that everything gets done on time and on budget. So we do the work of multiple software programs and multiple staff members all for one low flat rate a month.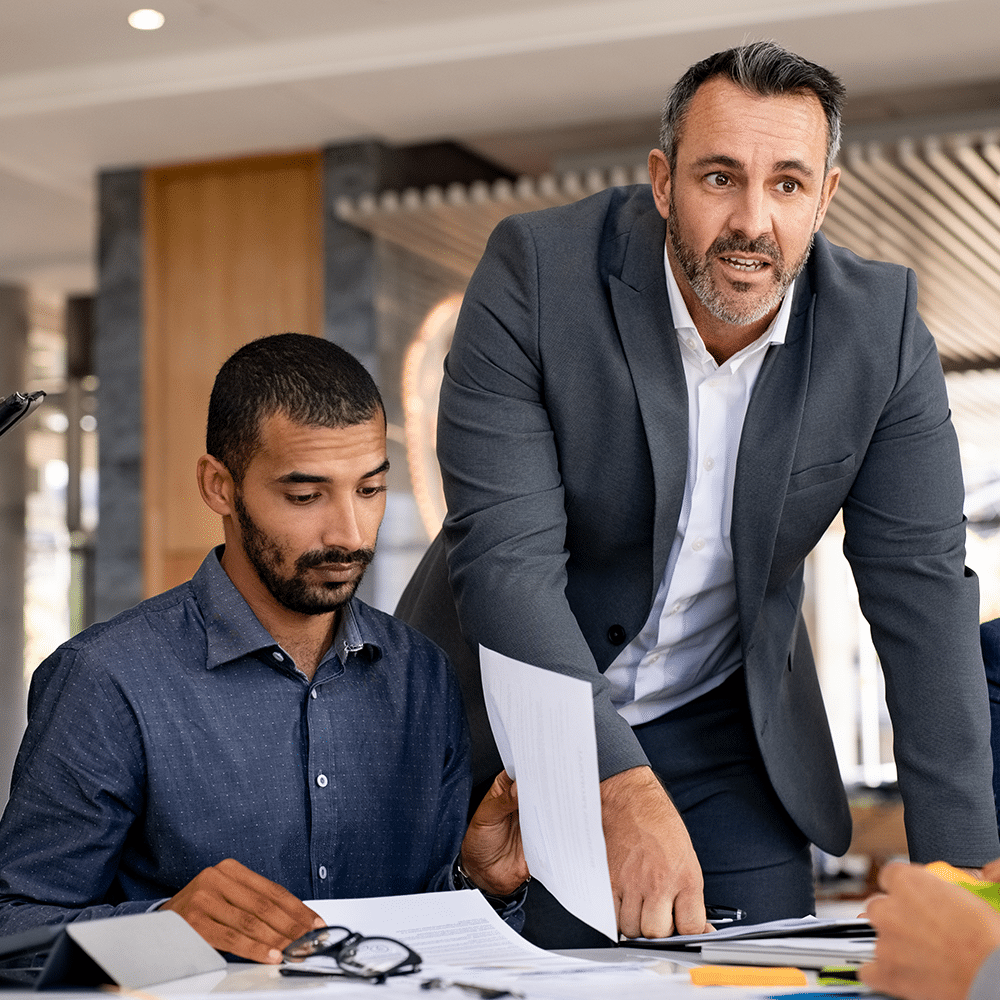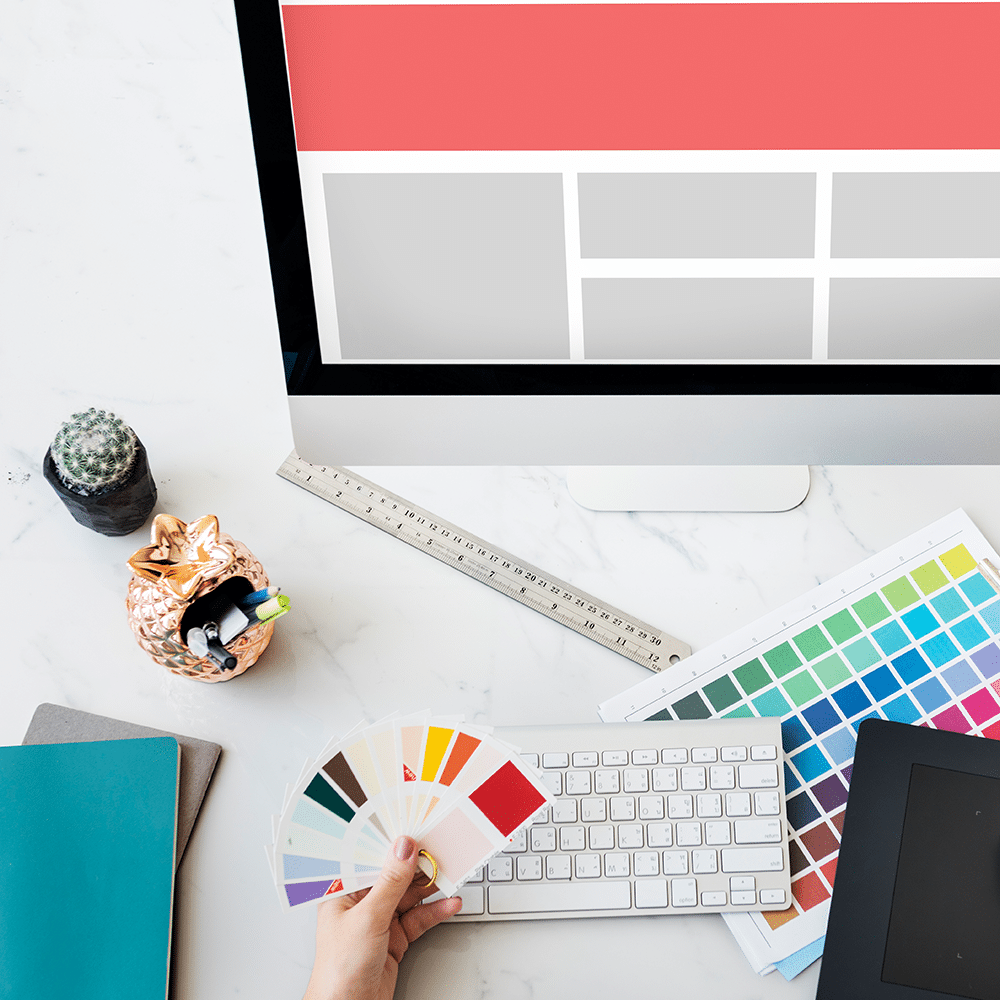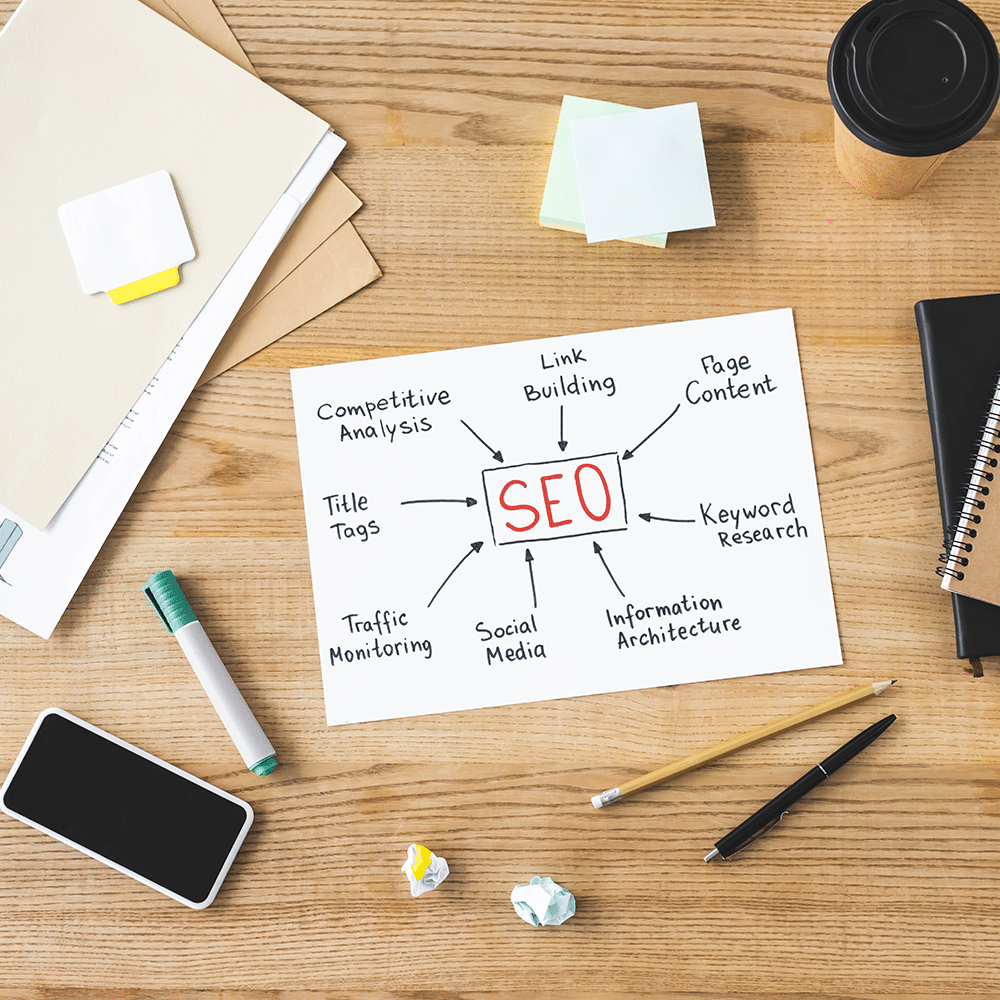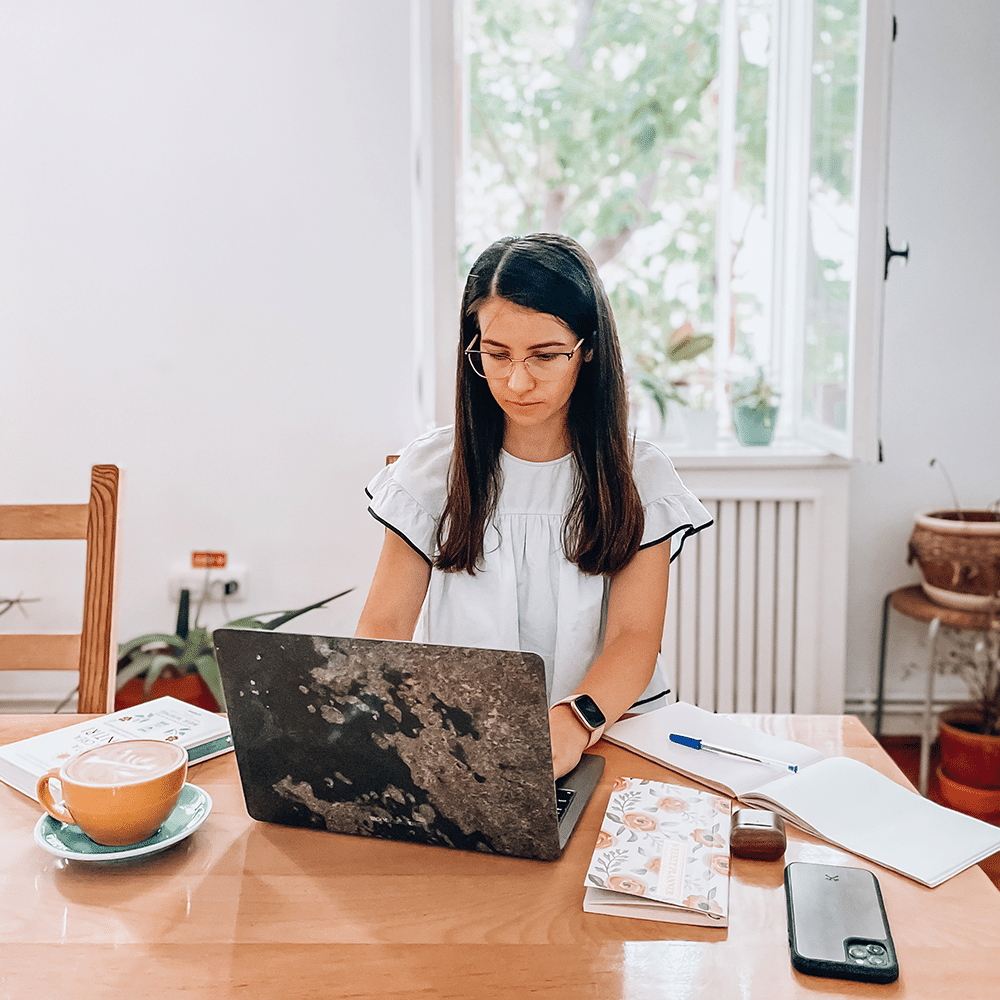 I started my business as a small, in-home, word or mouth-only Occupational Therapy business in late 2020. I decided to make the leap to a "legit" brick-and-mortar business after talking to the team at Launched.
They laid out a budget-friendly, long-term plan that made total sense. Now, not only do I have two office locations in Tampa (with plans for a third), but I had to expand both initial offices to accommodate the massive growth. The Launched team promised me a strong "local presence" so potential families could find me… and did they ever deliver!
I couldn't be happier. I recommend all my friends contact Launched if they need help growing their businesses
My name is Thomas, and I'm the owner of a small HVAC company in Austin, Texas. I started my business with just $5,000 and one employee. We worked hard but it was tough going—we were always busy, but just barely scraping by.

Then I found Launched! They helped me figure out how to find new leads and close more deals. In just three months we tripled our revenue!

I used Launched's lead generation services to find new leads online and get them on the phone with us as quickly as possible. That way we could close more deals right away, which meant more money in our bank account sooner rather than later!
Hi, my name is David. I'm a business owner, and I run an insurance agency in Sarasota, Florida.

After years of working in the industry, I realized that I didn't want to be left behind when it came to marketing. I knew that if I wanted to keep my business competitive, I'd have to find ways to automate the process and get new leads on auto-pilot.

That's when I found Launched Lead Generation Services. They helped me optimize my marketing efforts so that they worked with my company's budget and maximized our return on investment (ROI). Now we're getting more leads than ever before—and we're able to convert them into sales faster than ever before!
What does it cost to Launch my business?
Fuel Up
1000 Leads Per Month
First Month is $799 with setup fee
1000 A.I. powered automated conversations
Visual sales pipeline management
Email follow up series for all leads
Instant alerts for your hottest leads
Weekly training and workshops
Integrated calendar booking system
Bonus: Free Local SEO Report
Lift Off
2000 Leads Per Month
First Month is $999 with setup fee
Unlimited Websites and Pages
Additional Dedicated Email Domain
Drag and Drop Website Builder
Upload Your Own Contact Database
Written Reactivation Campaign Template
Appointment Missed/Confirm Campaigns
Integrated Calendar Booking System
2 Hours of 1 on 1 Support Per Month Included (RRP $197)
BONUS: Get 10 A.I. Generated Blogs for your website (Value $1250)
Soar
5000 Leads Per Month
First Month is $1399 with setup fee
Comprehensive Engagement Reports
Advanced Memberships Platform
Additional 2 Dedicated Email Domains
Reputation Management Tools
Advanced Social Media Management
A free local SEO scan is an important tool for businesses because it helps you understand your online visibility and how you rank in
search engine
results. It can also help you identify any areas of improvement needed in order to increase your ranking in
search engine results and boost your online presence
.
The scan can also reveal any issues with your website that may be impacting their online visibility, such as broken links, slow loading times, or other issues that can make it difficult for customers to find you. The scan can also help businesses understand how your competitors are ranking and what strategies you can use to outrank them in local search engine results. By running a free local SEO scan, you can get a better understanding of your current situation and how to improve your online presence.
Activate A Demo & Get 20 FREE Leads!
Blog
Launched Marketing Blog is the ultimate resource for marketing topics, SEO, web design and local search. We help entrepreneurs, small business owners and online marketers stay up to date on digital marketing strategies they can use in their businesses. Our blog covers topics ranging from content marketing to website optimization, helping readers boost traffic and reach their customers more effectively. With so much information on the internet, Launched Marketing Blog helps readers make sense of it all and guide them to success!
1. Identifying Your Target Audience 2. Researching Your Competitors 3. Optimizing Your Website For...
read more
We're so excited you're here!
If you're interested in learning more about what we do, or ready to get started right away, we'd love to hear from you.
Just fill out the form to the right and one of our team members will get back to you as soon as they can.
Dedicated Account Manager
No Complicated Systems To Learn
Close Deals On Auto Pilot